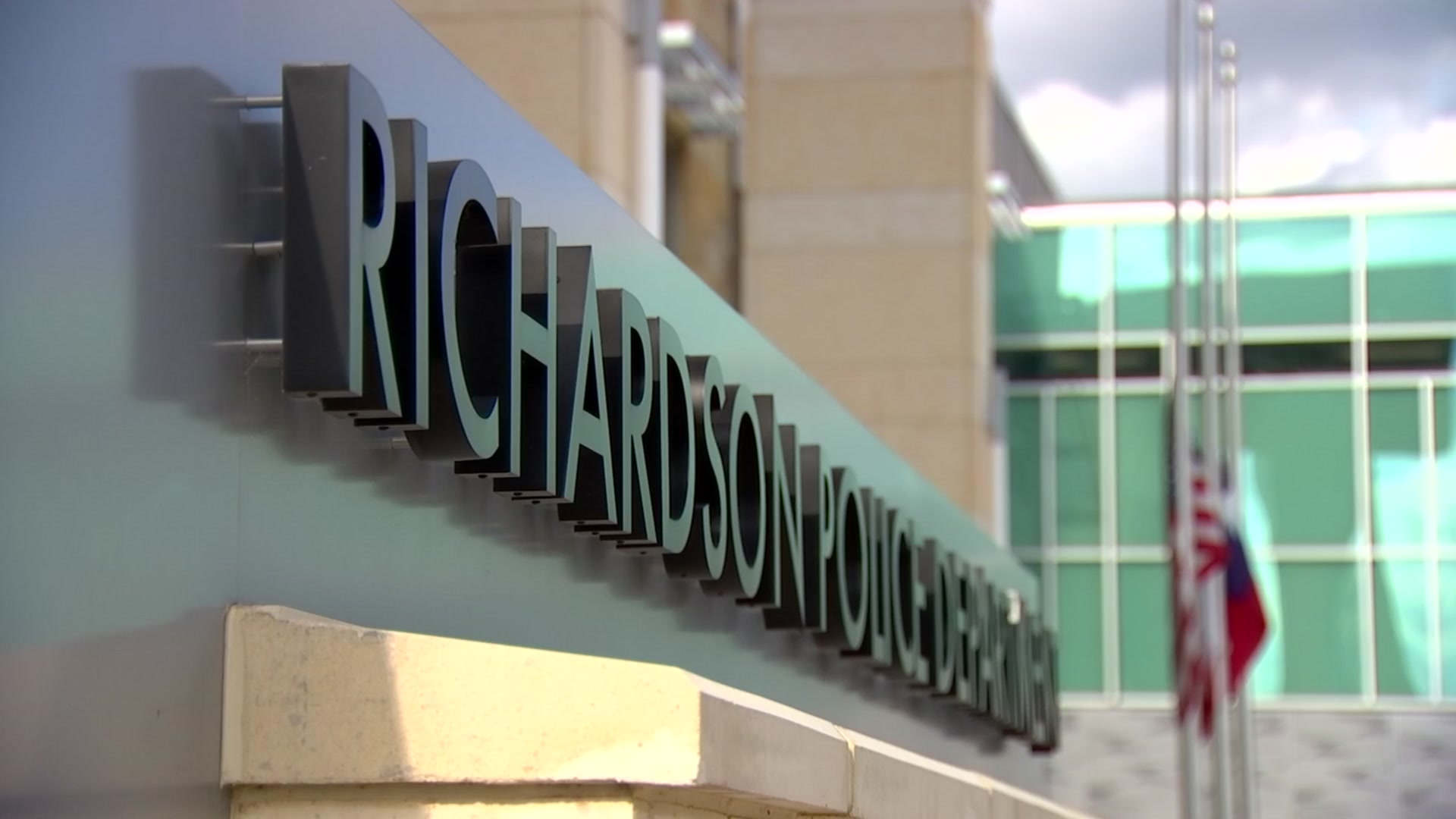 The call came in to Richardson Police Department just before 11 a.m. Wednesday, from a company that reported a man holding onto what appeared to be a rifle.
The call led police to Berkner High School, where they conducted a search and investigation.
Officers found an underage student believed to be related to the call.
No weapons were found on the student, but police did find weapons in the student's vehicle. Officers say they found an AK-47 style pistol and a replica AR-15 style rifle. The student has been arrested.
Richardson ISD has released a statement from the school's principal, Kristy Cage, which reads in part:
"We appreciate the citizen who reported it – they've seen and said something, and that's exactly what we want students, staff and the community to do when they see something that concerns them.
The school was on Secure and then Lockdown for a total of about 50 minutes, during which time police and RISD Safety & Security worked to locate anyone on or near campus who matched the description. †
Meanwhile, in Fort Worth, a similar incident occurred at Meacham High School, where a student with a gun was found on campus.
This is because Fort Worth chief Neil Nokes said he has increased police presence around schools.
"We are working with our Fusion Center, our real-time crime center, to monitor potential threats. We have our volunteers on campuses who are our eyes and ears on our campuses," Nokes said.
Director Carlos Mendoza sent a warning to parents that read in part:
"Thanks to the quick action of our school employee and the security team, a weapon was found and the student was arrested."
Two potentially dangerous situations were brought to a peaceful end.