Singapore/No: East Timor will sign agreements with Beijing on air services, health care, economic and technical cooperation, closing Foreign Minister Wang Yi's tour of the region with a slew of new deals.
Wang landed in Dili on Friday afternoon and was expected to sign the pacts signed by East Timorese Prime Minister Taur Matan Ruak, who is seeking infrastructure investment from Australia, Japan and China. Timorese government figures confirmed the deal also includes an agreement with Chinese state television to digitize the country's national radio and television services, extending China's reach just as the ABC prepares to announce its presence. in the Pacific Ocean.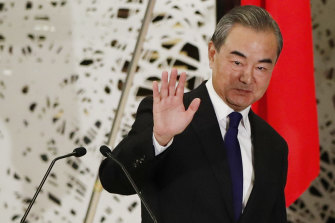 Jose Ramos Horta, who was re-elected president in March, is keen to maintain Dili's ties to Beijing. The President's Palace, the Ministry of Foreign Affairs, the Ministry of Defense and major shopping centers in the capital were built with Chinese investment. A commercial port built by a Chinese state-owned company less than 700 kilometers from Darwin will also open later this year.
Horta thanked Xi Jinping in May for his strong support for East Timor's "nation-building process." The country has large gas and oil reserves, but major mining companies have described the environment as too challenging, forcing it to turn to Chinese state-backed companies to fund the Timor GAP facility.
Wang left Papua New Guinea on Thursday after committing to buy more gas from PNG and help Port Moresby with green development, COVID-19 and anti-narcotics programs.
PNG Prime Minister James Marape, who faces elections in July, said China is a "very strategic and important bilateral partner".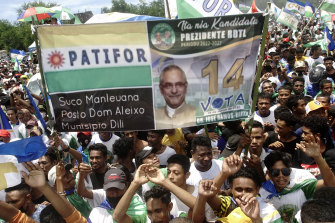 "PNG is everyone's friends and no one's enemies," Marape said. "China is the main buyer of our products and we will be working with them more in the future on commerce and trade, as well as other aspects of our bilateral relationship."
Marape rejected criticism of Wang's visit in the midst of the PNG election campaign after the opposition accused him of politicizing PNG diplomacy.