A car has crashed into the office of Labor MP Terri Butler.
The vehicle passed through the office of Mrs Butler, who represents the Griffith electorate in Brisbane's inner-south, this afternoon.
Police said it appeared the driver lost control of his car before crashing into the building on Old Cleveland Road in Greenslopes around 1:00 p.m.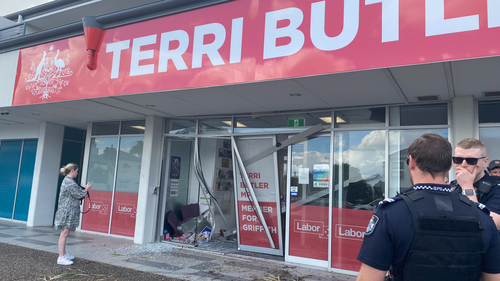 The driver has not been found.
Police say there does not appear to be any intent.
No one from the office was injured in the accident.