CIA Director William Burns said the agency has yet to see any evidence that Russian President Vladimir Putin is getting close to deploying nuclear weapons, but added it is "very hard to tell" whether Putin is bluffing.
In an exclusive interview on "CBS Evening News," which aired Tuesday, Burns noted that the CIA takes Putin's threats to use nuclear weapons in the war in Ukraine seriously, despite the lack of evidence of actual preparation.
"Well, we have to take his kind of threats very seriously, given all that's at stake… We don't see any practical evidence in the US intelligence community today that he's getting any closer to actual use, that there's an imminent threat of it." use of tactical weapons," Burns said when asked if there were any signs that Putin was preparing to deploy nuclear weapons.
Burns was later asked if he thought Putin was bluffing when he threatened to use nuclear weapons "if our country's territorial integrity is threatened." In response, the CIA director said it is "very hard to say at the moment," but they will still be watching Russia for signs of preparation.
The Burns interview follows former CIA agent Robert Baer's statement on Tuesday that he believes Putin's chances of adopting nuclear weapons increase as Ukraine continues to gain ground amid their counter-offensive operations. In Kharkov, for example, only 6% of the territory is occupied by Russian troops, according to the main intelligence service of the Ukrainian Ministry of Defense.
"The odds of him using nuclear weapons — at least tactical nuclear weapons — are increasing by the day," Baer told CNN.
In addition to using nuclear weapons, Baer said it is unlikely that Putin will withdraw his troops or negotiate with Ukraine to end the war.
Burns and Baer's comments come days after Putin announced the partial mobilization of about 300,000 reservists to bolster Moscow's forces in Ukraine. During the announcement, Putin also threatened to use "all available means" in Ukraine, falsely accusing the West of provoking him with nuclear blackmail.
Russia has the largest nuclear arsenal in the world. According to the Stockholm International Peace Research Institute, Russia has nearly 6,000 nuclear warheads, 1,500 of which have been deployed.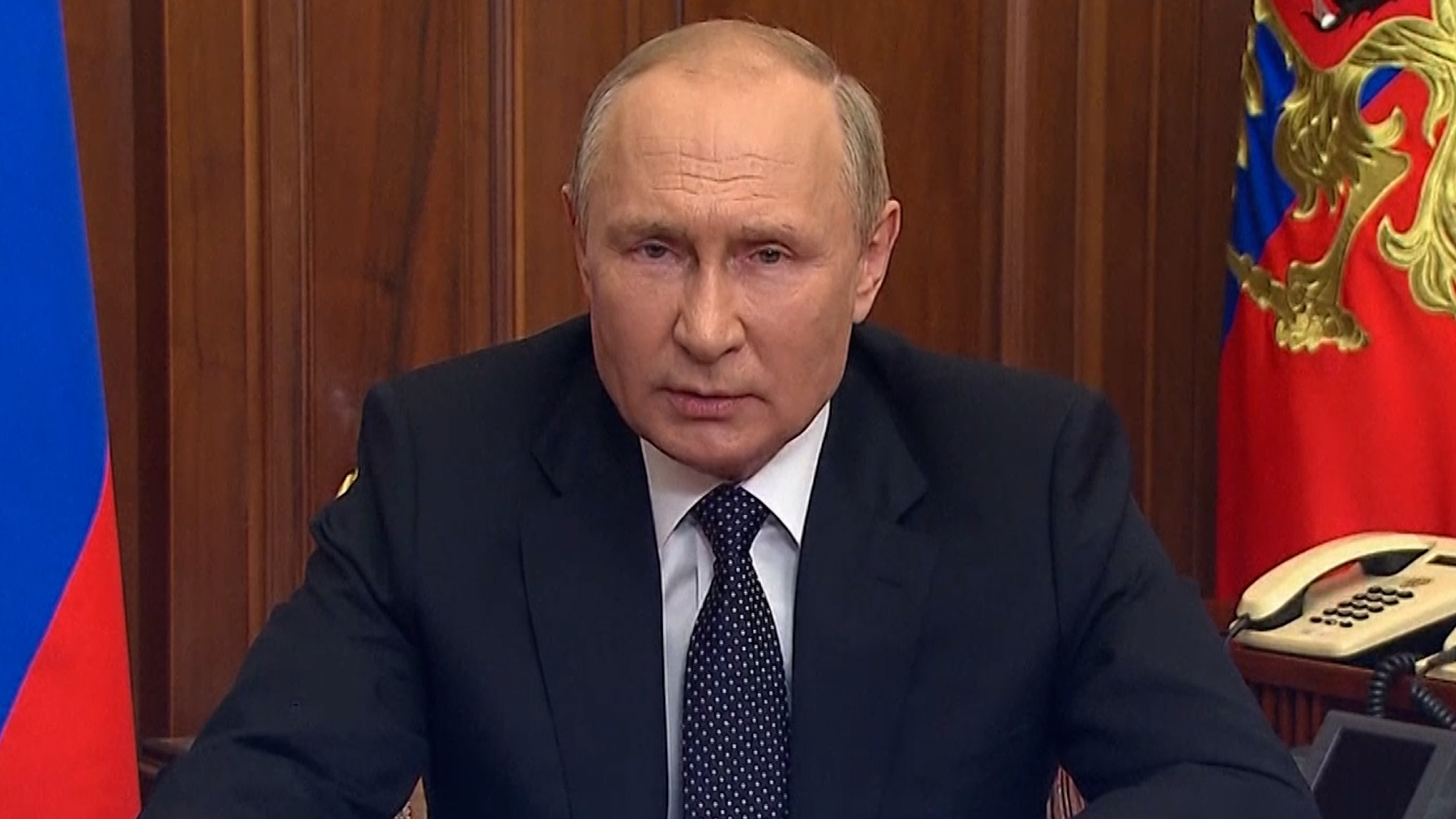 Related articles