Leading charities have demanded that the government take immediate action to help people struggling with the cost of living.
It comes after Boris Johnson was criticized for revealing 38 new bills in the Queen's speech, none of them intended to immediately alleviate the financial pain that millions of people in the UK are currently suffering.
The prime minister insisted that the government's plans would grow the economy and create thousands of new jobs, lowering the cost of living in the longer term.
But charities and think tanks contacted by HuffPost UK said ministers should take immediate steps as the public faces rising energy bills, rising inflation, higher council taxes and rising interest rates.
They warn that if they don't, minis risk turning a crisis into "a national emergency."
What has the government announced so far?
In February, Rishi Sunak unveiled a £9 billion package of measures to cut energy and council tax bills.
Under the plan, energy bills will be cut by £200, with the money paid back over the next four years. In addition, households in bands AD see 150 pounds knocked off their council tax bills.
This is in addition to other measures, including a 5 pence cut in fuel tax, a cut in Universal Credit's phasing out rate so people can keep more of the money earned, an increase in the national minimum wage, an extra £25 per week for cold pay payments. weather and raising the thresholds for national insurance.
According to the Treasury, the total cost of the aid already announced is £22 billion.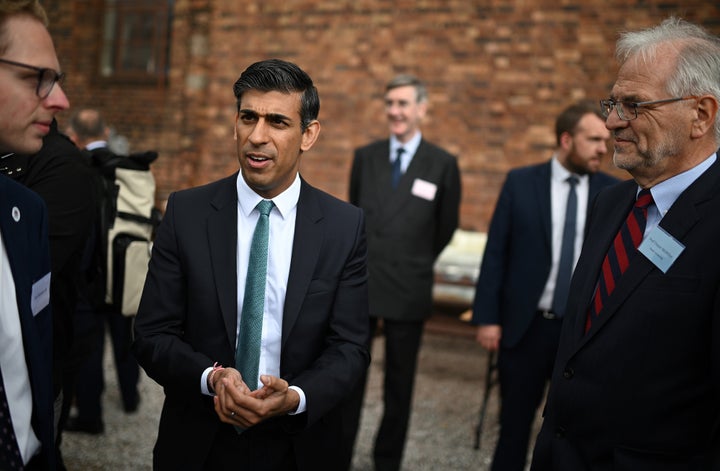 Why was the Queen's speech such a disappointment?
The Queen's speech outlining the government's legislative plans for the next 12 months – delivered by Prince Charles after Her Majesty withdrew due to health concerns – contained a total of 38 bills.
However, Boris Johnson went out of his way to emphasize that there was no new money to help people get into trouble.
The Prime Minister said: "We must remember that for every pound of taxpayers' money we spend now on lowering bills, it is one pound that we don't invest in lowering bills and prices in the longer term.
"And that if anything, this moment makes it clear that our best remedy is urgent"
Delivering on our mission to boost the economy, create jobs and spread
opportunities across the country."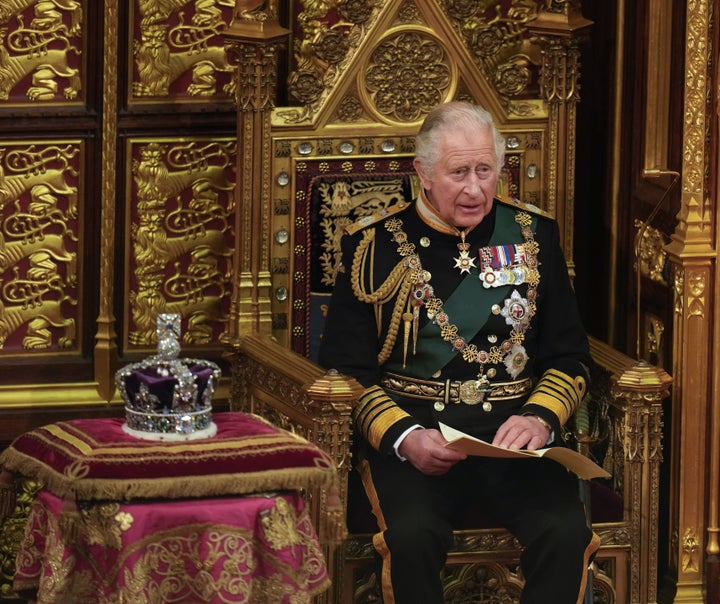 Does Boris Johnson get it?
As an unabashed populist, the prime minister's instinct will be to make a major announcement about an additional package of financial measures to help troubled voters. But as a fiscal conservative, the Chancellor will oppose such steps at this point.
This probably explains the bizarre confusion between Number 10 and the Treasury on the same day the Queen's Speech was announced.
Johnson told the House of Commons that he and Sunak would say more about the cost of living "in the coming days", immediately fueling speculation about an emergency budget.
But sources close to Sunak soon made it clear that they knew nothing about it, claiming there would be no new measures before the fall.
An ally of the Chancellor told HuffPost UK there were "no announcements to our knowledge".
They added: "Rishi has always been clear that if we know what the [energy] price ceiling will be – but we are not there yet."
Does the government have any plans at all?
Johnson chaired a special cabinet meeting on Thursday on an outing in Stoke with his top team, where the government's response to the cost of living crisis was at the top of the agenda.
While no new announcements have been made since then, it is clear that the Prime Minister and Chancellor are eyeing a potential tax cut before MPs leave for the summer recess.
There is also increasing talk of a windfall on energy company profits – as demanded by Labor – despite both Johnson and Sunak repeatedly expressing skepticism about such a move, arguing it could hinder investment.
We also know that in the autumn, when the energy ceiling is expected to rise sharply again, the Chancellor will provide an additional package of financial support.
But critics say those on the lowest incomes, many of whom are regularly forced to choose between heating their homes and feeding their children, cannot wait months for the government to intervene.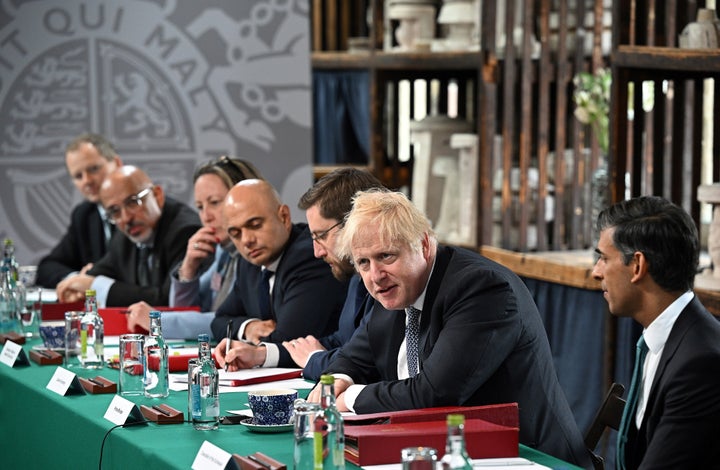 What should the government do now?
HuffPost UK reached out to a range of charities to get their take on the crisis and asked what they think Johnson and co should do without delay to alleviate the suffering of so many people across the country.
The general view was that the government should use the benefit system to urgently target aid to those who need it most.
Katie Schmuecker, Chief Policy Advisor at the Joseph Rowntree Foundationsaid: "The growing gap between the incomes of the poorest and what they need to pay for basic needs isn't just something that happens naturally — it's a political choice.
"The chancellor could have used the spring statement to ensure benefits were increased in line with this year's very high inflation, and it is not too late to intervene to protect people from the worst of this crisis. It just needs political will and swift action."
Tom Marsland, Policy Manager at the Scope charitysaid disabled people were already dealing with the increased costs of power wheelchairs, ventilators or modified vehicles before they took into account rising energy bills.
"The Queen's speech was an opportunity to help people with disabilities, but this did not happen," he said.
"The government urgently needs to increase financial support for disabled people, directly through the social security system.
"People with disabilities have seen a real reduction in their benefits as they rise less than inflation. The government has said it will increase disability benefits again in April, but what should people with disabilities do over the next 12 months if they cannot afford basic necessities such as food and heating? We should now see benefits rise in line with inflation."
Polly Neate, CEO of Shelter, said† "Housing is at the root of the cost of living crisis. Private rents are higher than ever, bills are skyrocketing and housing benefits are dangerously lagging behind. We've heard of tenants whose landlords have said they'll be evicted if they don't agree to an increase in their rent.
"As a priority, the government must end the housing benefit freeze so that people can continue to pay their rent. It should also eliminate debt-free evictions as soon as possible to prevent more people from losing their homes unnecessarily and the additional financial problems that this entails."
Peter Grigg, CEO of Home-Start UK, said: "At a minimum, the government should ensure that benefits increase in line with the cost of living. Benefits are up 3.1 percent, but inflation is around 8 percent and prices and energy bills are rising even further.
"So for low-income families, all this means a drop in income. If we can't find ways to lower bills and increase financial support for families, even more parents and children will find themselves in poverty. Our children deserve better."
Emma Revie, chief executive of the Trussell Trust, said: "We are calling on the UK government to reconcile benefits with the real cost of living. As a first step, benefits should be increased by at least 7 percent.
"In the longer term, we need the government to make a commitment to the benefit system to ensure that everyone has enough money in their pockets to avoid falling into poverty. By making benefits unrealistic for the times we live in, the government now risks turning the cost of living crisis into a national emergency."
Isabel Hughes of the Food Foundation said: "A commitment to a new food law would have shown that the government was serious about tackling the problems in the food system and making long-term sustainable action to reduce rising food insecurity a priority. Families need and deserve more support also."
The economist's opinion
HuffPost UK also asked the highly respected Resolution Foundation for its opinion on what the government could do, but is currently unsuccessful.
Mike Brewer, the think tank's chief economist, agreed with the charities that the benefit system should be mobilized to help the poorest in the country before it's too late.
He said: "With median incomes on track to fall by around £1,200 this year – the smallest push in half a century – new support will have to be bold.
"Another big hike in the energy price cap in October means that further help with energy bills is inevitable. And while further universal support will be welcome, the government must also target the low- and middle-income families who are on the sharp end of rising cost pressures.
"The most effective way to do this is through the big increase in benefits coming this spring coming out this fall, or even sooner if that's possible. This would provide significant financial support to millions of hard-hit households, stem the rise in poverty and have no long-term cost to the Treasury."