The initiative of the President of the Republic to take care of the health of the mother and fetus, carried out by the Ministry of Health, revealed the services it provides to the mother and fetus, including:
1- Research, analysis and treatment are free and carried out in complete secrecy
2- Integrated care during pregnancy and 42 days after birth
3- Services are available in Maternal and Child Care Centers and Health Departments.
The initiative said the tests it offers include blood sugar analysis, blood pressure analysis, syphilis analysis, hepatitis B virus analysis and HIV analysis.
The Ministry of Health and Population added that the treatment is free and that the working hours of the initiative are daily from 8 a.m. to 2 p.m.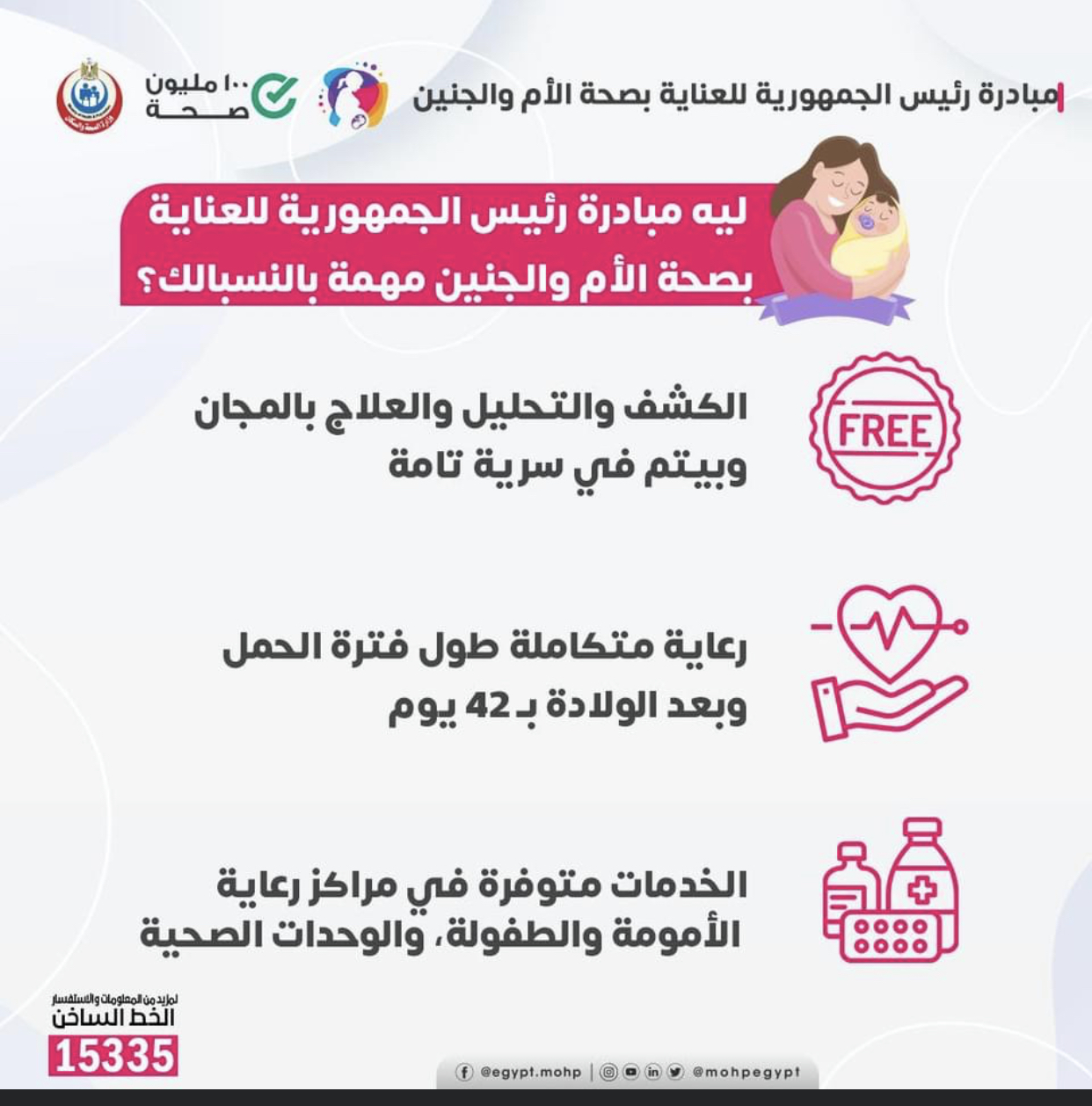 mother health initiative