Lawless said the wide price difference between the median and the top 2 percent points to a greater diversity of housing in terms of geographic area and price extremes from one end of the city to the other. While a smaller price difference between the two figures, as in Canada Bay, indicates a more homogeneous market.
Unsurprisingly, it's a lot cheaper to be among Sydney's top apartment owners. The top 2 percent of apartments start at $2.415 million — nearly three times the median of $829,598.
But cracking the top housing market in an area like Woollahra Council comes at a significant cost as it encompasses some of the country's most expensive suburbs such as Point Piper, Vaucluse and Darling Point. The median of the top 2 percent is $13.83 million.
Alexander Phillips of PPD, who recently sold a modern five-bedroom house with a pool and designer interiors in the village of Woollahra for $13.15 million, said the vast majority of buyers in the area were already established in the housing market, so they tended to be cashed up already.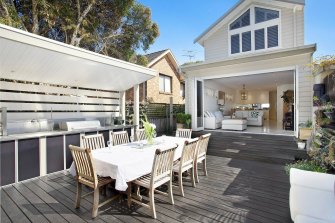 The country's second most expensive LGA sits above the harbor in Mosman, with a top-end median of $11.385 million, followed by the oceanfront suburbs of North Bondi, Bronte and Tamarama, Waverley Council with $8.747 million.
The lower north coast rounds out the top five most expensive areas in the country, given Hunters Hill's $7.144 million and North Sydney's $7.132 million.
Only two Melbourne local government areas make it into the top 10 most expensive areas: Stonnington, home to the affluent Toorak, has a top median of $6,899 million, and the Bayside waterfront at $5,838 million.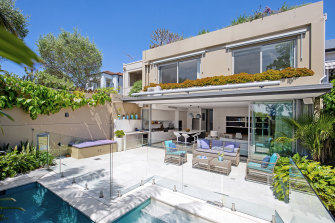 Strathfield is Sydney's most expensive inland LGA, with a top-end median of $4.909 million which nearly matches the top two percent for wider Sydney.
"Once you get close to $5 million, there aren't many sales in the Strathfield area, but the vast majority of home sales are in the $3.5 million to $4.5 million range," he said. local agent Matthew Everingham of Richard Matthews Real Estate.
"But then you go into parts of Belfield within the council area, and it's much more affordable."
Regional areas such as Byron Bay and the Wingecarribee Shire, including the Southern Highlands, lagged the top of the market in Sydney, but still outperformed the Sutherland Shire and Hills District and Georges River areas for top values.