Lismore Lord Mayor Steve Krieg said it is "all hands on deck" as Lismore faces a "catastrophic" flood event.
"We have broken records, flood records dating back to 1854 already and there is no let up as you can hear and see behind me," Mr Krieg told Today.
"It's a catastrophic event for Lismore."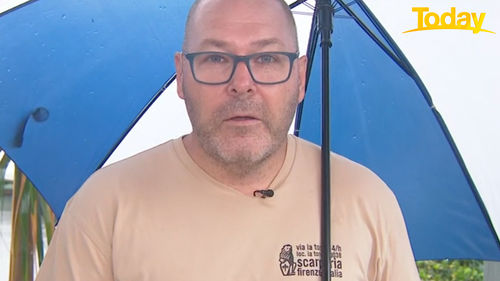 Mr Krieg said the State Emergency Service have been inundated with calls for help as flood waters continue to rise and residents are stranded, some taking refuge on the roof of their homes.
"The SES obviously can't cope by themselves. Only a few meters behind me there are civilians launching their boats to try to rescue as many people as they can.
"This is a life-threatening event."
Federal Member Kevin Hogan briefed the Prime Minister who has enabled the Defense Force to assist with evacuations but they are unable to fly in due to the weather.
"The roads are blocked, they can't drive in," he said.
"It is a logistical nightmare, putting it bluntly, but, you know, civilians have come to the aid of many, many stranded people.
"People trying to rescue property should cease doing that straightaway and just evacuate to higher ground as soon as possible because this river could rise another two meters before the day is out.
"I have heard reports of 80-year-old people climbing into their roof cavities to escape the floodwater."