Errol Webber, a Republican nominee running for a seat in the US House in California, suggested gun stores could sell Snickers to get around a proposed 1,000 percent tax on AR-15-style guns.
After last month's shooting at a school in Uvalde, Texas, which killed 19 students and two teachers, Representative Donald Beyer, a Democrat from Virginia, proposed legislation that would impose a 1,000 percent tax on assault weapons.
Beyer explained that the bill could circumvent the Senate filibuster rule that requires 60 votes to pass legislation, which has stifled previous gun control efforts, through a reconciliation process that would not require Republican votes. The bill could therefore be passed by only a simple majority, as long as every Democratic legislator supported it.
Webber, one of several Republicans up against Democratic Representative Katie Porter, suggested that if the tax were introduced, stores could sell a Snickers bar for the price of the gun, while selling the firearm for as little as $1. sell to avoid the tax. This means that the high tax would be only $10.
Simple solution: Suppose a certain AR-15 costs $950. Then gun store owners just have to sell a 'nice' Snickers bar for $950. Then have the customer eat the candy in the store so they can't request a refund And then sell the AR-15 for $1. Then charge the $10 excise," he tweeted on Monday.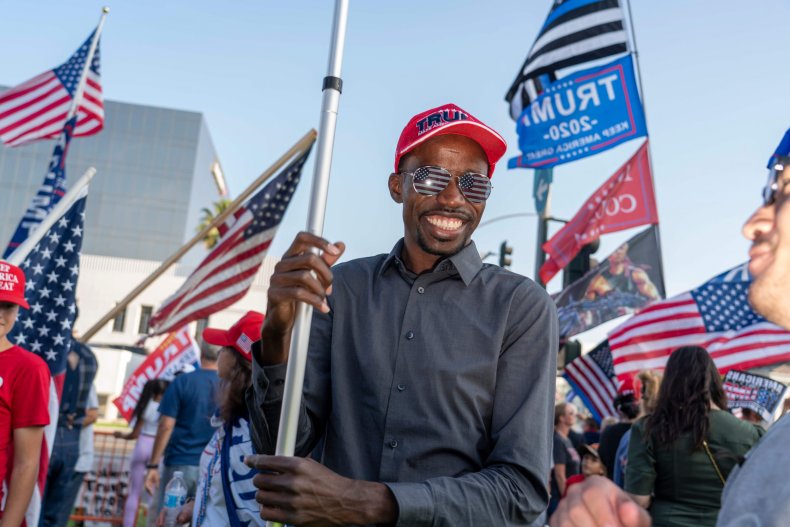 A similar tactic is already being used in Washington, DC, for people to buy marijuana. In the country's capital, it is still illegal to sell marijuana, although possession of less than two ounces is legal for people who are at least 21 years old.
It is also legal to "transfer one or less marijuana" to anyone who is at least 21 years old, according to the Metropolitan Police Department, as long as there is no payment or other exchange of goods and services.
To circumvent the laws against the sale of marijuana, some stores have resorted to "gifting" the product with the purchase of another item, such as a T-shirt. While officials have made efforts to crack down on these businesses, the DC Council voted in April against a bill that would have severely punished stores that give "gifts," The Washington Post reported.
Beyer's bill aims to discourage the purchase of AR-15-style weapons, which have been used in many of the deadliest mass shootings in the United States. AR-15-style assault rifles have proved particularly deadly because they can fire more bullets at a faster rate than manual-style rifles, and many people have argued that no one outside the military needs to own these weapons.
"It's meant to provide another creative path to actually enable sensible gun control," Beyer told Insider this weekend.
The shooting in Uvalde renewed calls for gun control, with supporters pushing for gun laws that would raise the minimum age for buying guns, ban semi-automatic weapons and pass red flag laws that would allow law enforcement officers to take guns from people suspected of having a gun. threaten themselves or others.
However, most Republicans have resisted new calls for gun control and instead suggested "hardening" schools by arming teachers and limiting the number of doors.
news week contacted Webber's campaign for comment.