Russia's State Duma, the country's lower house, passed legislation on Thursday strengthening the ban on promoting so-called "LGBT propaganda," extending accountability to all ages.
The new law, which still needs the approval of the upper house of parliament and Russian President Vladimir Putin, proposes to ban all Russians from promoting or "praising" same-sex relationships or publicly suggesting they are "normal" , reported CNN.
The bill amended the 2013 law, which only banned the promotion of LGBT lifestyles aimed at minors. Under the new law, any "demonstration" of LGBT behavior to children is also prohibited.
The bill introduces heavy fines for individuals who distribute or attempt to distribute "propaganda of non-traditional sexual relations", "propaganda of pedophilia" and information about LGBT people and gender reassignment to people of any age through the media, the Internet, advertisements, literature and movies, Russian news outlet Tass reported.
Under the new law, individuals caught spreading LGBT propaganda in public will be fined up to 400,000 rubles ($6,600). Russian officials can be fined up to 800,000 rubles ($13,000), while legal entities can be fined up to 5 million rubles ($82,600).
Foreigners can be fined up to $3,300, arrested for up to 15 days, or deported.
Russian lawmaker Alexander Khinstein, one of the authors of the bill, called the LGBT "an element of hybrid warfare".
"In this hybrid warfare, we must protect our values, our society and our children," Khinstein said, according to Reuters.
Kseniya Mikhailova of Vykhod ("Coming Out"), a Russian LGBT support group, expressed concern over possible increased discrimination against LGBT members after the bill's passage, the outlet reported.
According to Mikhailova, gay bars and clubs for adults will still be allowed to remain open, but they will not be allowed to advertise.
Dilya Gafurova, the head of the Russian LGBT group Sphere Foundation, told Time magazine they expect Putin to sign the law as early as December or January next year.
Gafurova said that according to the law, Russian authorities can resort to a "witch hunt" against the LGBT community.
In 2017, the European Court of Human Rights ruled that Russia's 2013 ban on LGBT propaganda was discriminatory, ruling that it promotes homophobia and violates the European Convention on Human Rights.
The court said the law "did not serve a legitimate public interest," according to CNN.
In 1993, Russia decriminalized homosexuality, but attacks against the community continue to this day.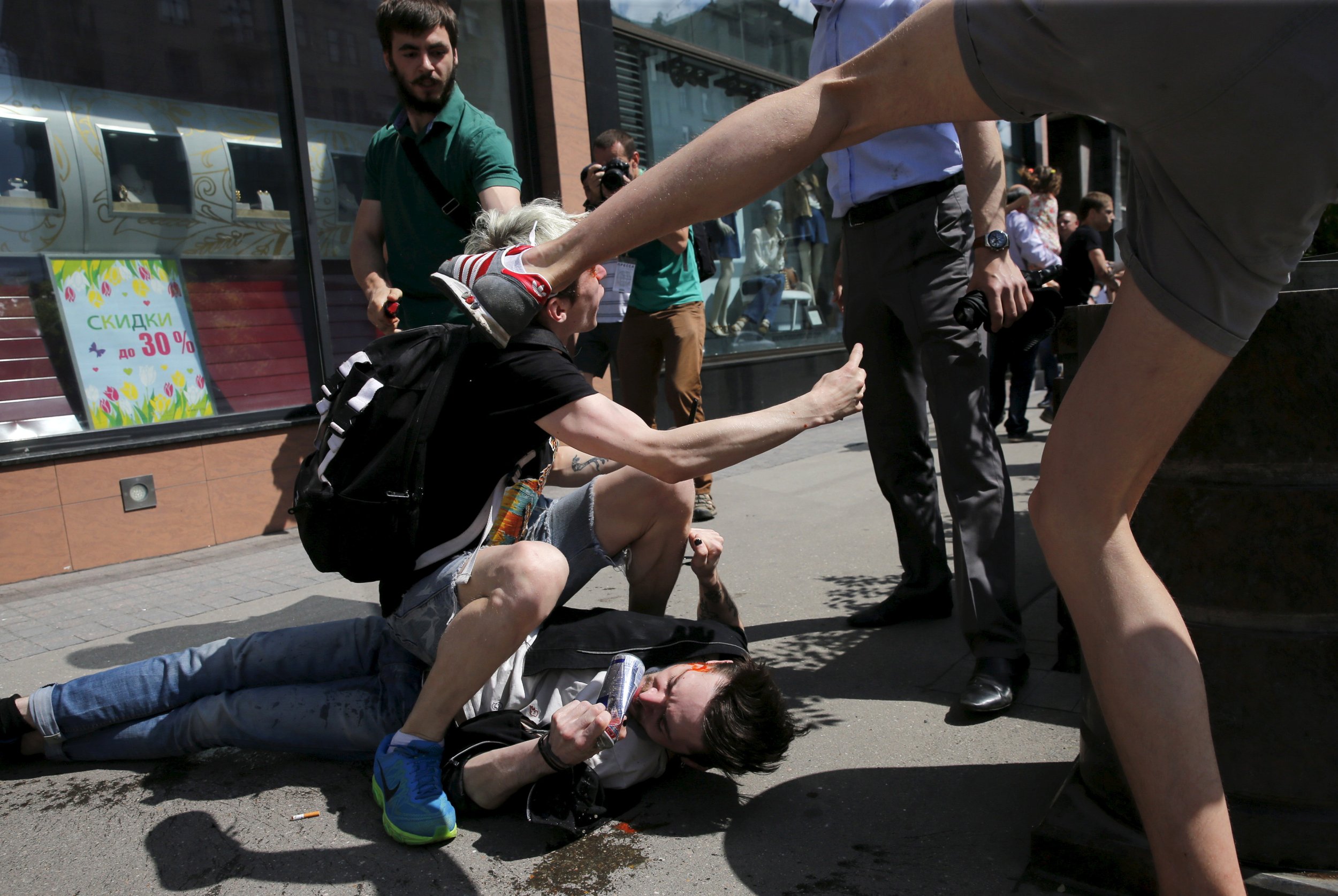 Related articles