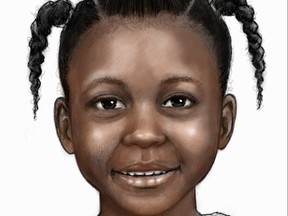 Article content
Nicole Morin. Sharin Morningstar Keenan. Allison Parrot. Tracey Bruley. Emmanuel Jacques. Christine Jessop. Farah Khan.
Article content
Tear-stained names from the past continue to haunt this city's present. Children killed by monsters.
The decades of the 1970s and 1980s were the years of urban panic when our children sometimes seemed unsafe in what had once been Toronto the Good. A photo of Keenan's killer, a loser named Dennis Melvin Howe, still sparks disgust to this day.
That horrifying ghost returned on May 2, 2022, around 4:46 p.m., when officers arrived at an empty house on Castle Frank Rd. and Dale Ave. area in Rosedale. In a dumpster in one of the wealthiest neighborhoods in the country, officers found the body of a little girl.
On Tuesday, Toronto police released composite photos of the child — and photos of an interesting vehicle as part of the investigation into the human remains.
Article content
The police don't know who their little Jane Doe is. Tips, I'm told, have been scarce and so far nothing has clicked.
Toronto Police Murder Insp. Hank Idsinga told reporters that school administrators search their files to see if there is a match.
"The school boards are doing their diligent work… but the child may have been too young for school or was never in the school system," said the senior detective.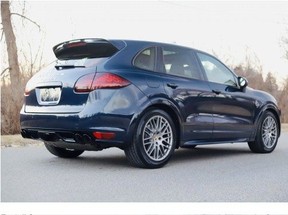 Idsinga said it didn't appear that the house — which has been renovated for years — where the Rosedale Jane Doe was discovered has any connection to the girl's death.
A police source previously told The Toronto Sun that the child's remains were in poor condition because of the length of time she had been dead. Idsinga said he believes the composite sketch released Tuesday is a "very close likeness" of what the child looked like in life.
Article content
The child is between the ages of four and seven, she is black of African or mixed African descent, is about six feet tall and thin with black, curly hair divided into four short ponytails. Two of them were braided and secured with black and blue elastic bands. She has all her teeth.
But so far her cause of death has not been determined.
But the involvement of the Toronto Police Department's homicide department should tell you everything you need to know. The child was probably never reported missing, Idsinga added.
"There is no evidence linking any of the 58 missing children to our case. And indeed, as of May 2, eight of the 58 have now been accounted for. Unfortunately, we believe it is unlikely that the child on Dale Ave was ever reported missing," Idsinga told reporters.
Article content
Police suspect the child's remains were dumped in Rosedale sometime between the afternoon of April 28 and May 2 at 4:45 PM. Detectives think the little one could have died last summer or fall, or maybe earlier.
So far, researchers don't have much to do. Photos of two items of clothing linked to where little Jane Doe was so cruelly left have also been released, and it is hoped that this will clue police to her identity – and the heartless suspects who dumped her.
Detectives have also identified a vehicle that may have been involved. It is described as a dark colored Porsche Cayenne SUV, model year 2011 – 2014.
It's worth noting that the police received tips within minutes of Tuesday's press conference, sources said. Good.
With an almost daily bombardment of murder and chaos, it is understandable how something can fall between the cracks in the public psyche, the media and everyone else.
But if the victim is a child, everyone sits up and pays attention. Then they murmur a silent prayer, whispering "but for the grace of God…"
Anyone with information is asked to contact Police at 416-808-5300, or Anonymous Crime Stoppers at 416-222-TIPS (8477), or at www.222tips.com.
@HunterTOSun