GRAPHIC WARNING: Some viewers may find details and video confronting.
A trio undergo surgery after a pub brawl turned into a machete attack
Western Australia
.
The attack occurred just before 11 p.m. Thursday at the Silver Sands Tavern in Mandurah.
It is clear that a private vigil was held when a woman was refused entry.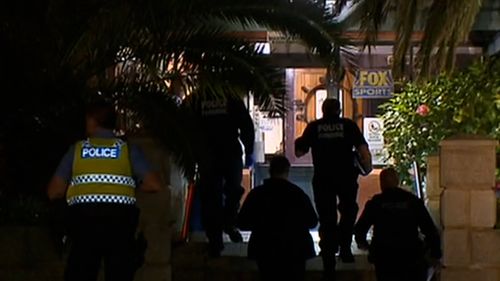 She returned a short time later with two men and another woman when a fight broke out.
Three customers were attacked by a man allegedly brandishing a weapon.
Detectives and forensics searched for evidence Friday morning and combed through the bloodstained scene.
A 39-year-old and 60-year-old man are in the State Trauma Unit at Royal Perth Hospital after facial and hand surgery.
A 32-year-old man is also being treated at Fiona Stanley Hospital.
Two men have been charged and are due to appear in court tomorrow.