7Weather- It's not blowing like it was Sunday, but you'll definitely notice the wind over the next few days.
Monday morning is likely to have a wide range of temperatures, with southern New Hampshire dropping in the mid and upper 30s and areas of southeastern Massachusetts in the low 50s. In the mid-50s, the weather will be cool and partly cloudy.
In the morning there is no wind and during the afternoon the wind increases.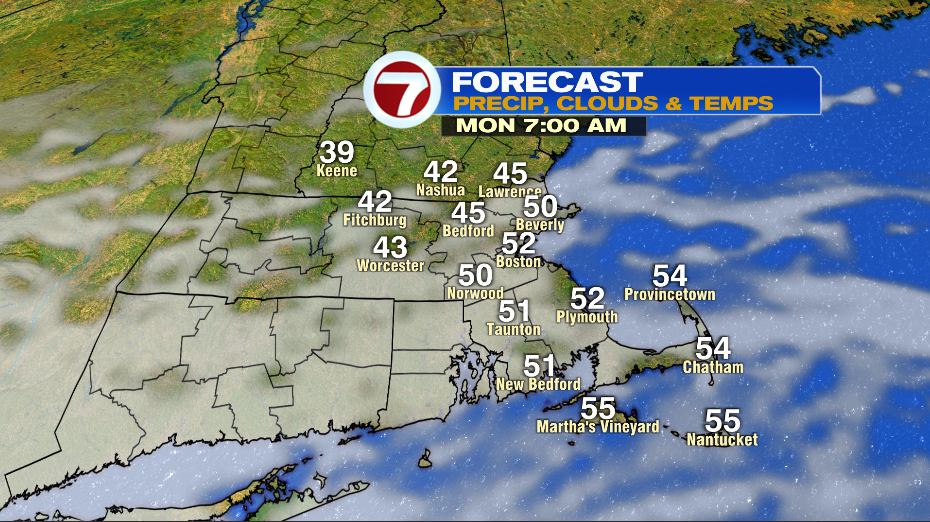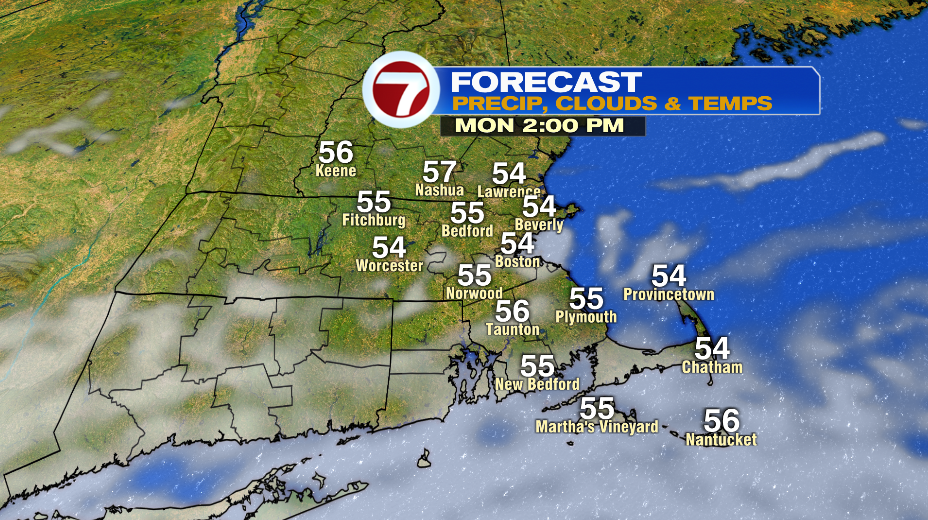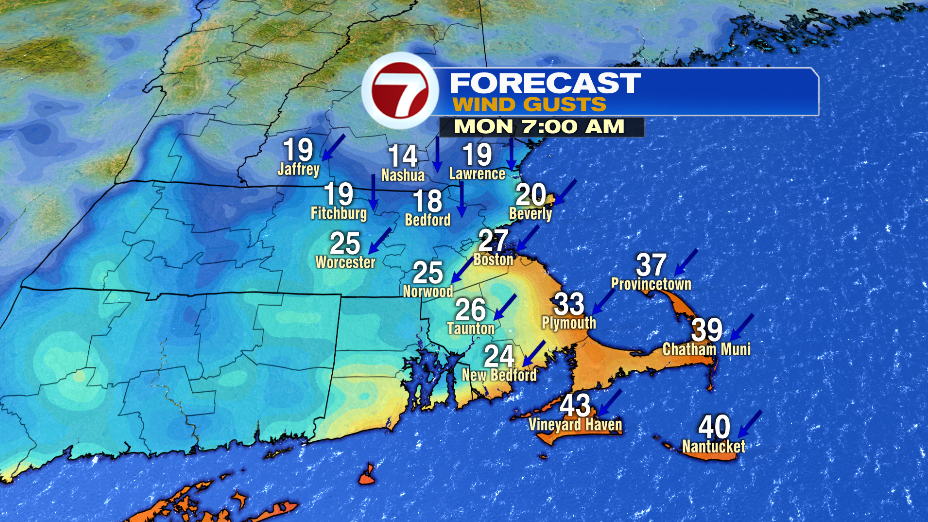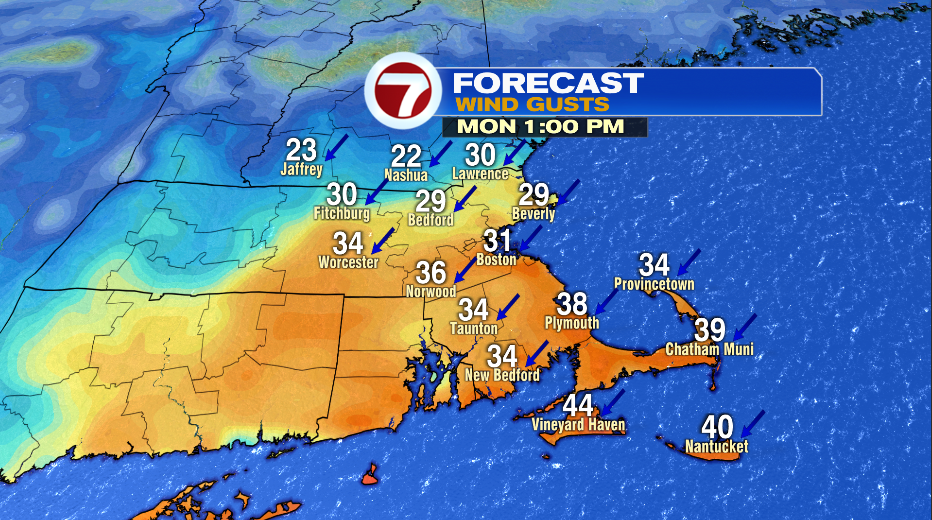 Monday will see sustained NE winds between 15-20 mph with gusts up to 30-35 mph. It won't be as windy Tuesday and Wednesday with sustained NE winds of 10-20 mph, gusting to 25-30 mph.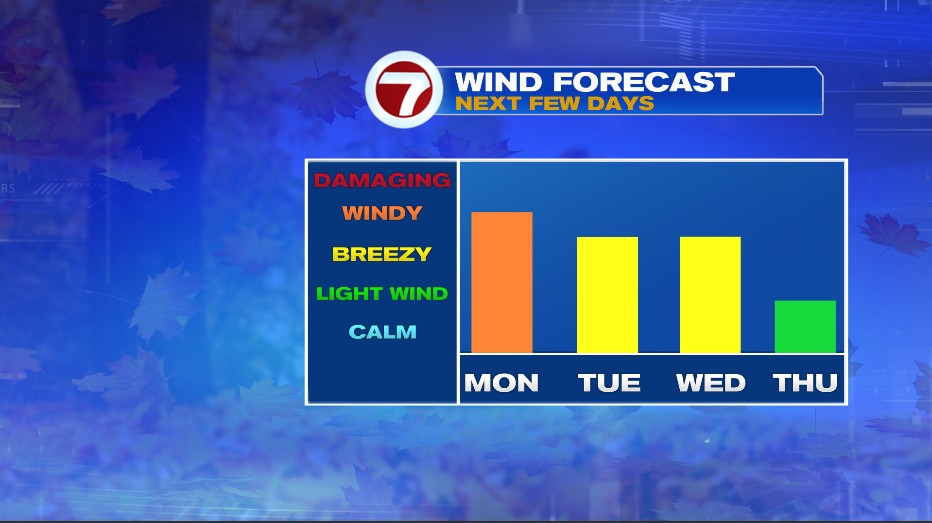 Tuesday will again be mostly cloudy with highs only transitioning into the upper 50s and low 60s. Expect a few showers at the Cape.
It's a tough forecast for Wednesday. Low pressure just offshore can bring wet weather, but it can be far enough to get a few showers here and there. Highlights extend into the upper 50s.