When Sydney's wealthy list and their heirs aren't busy with large-scale refurbishments, it seems many are buying their neighbors' homes in the pursuit of more and more space.
Take Adriana Gardos, the daughter of the late Transfield/Tenix boss Carlo Salteri, who, with her husband Robert, bought a Castlecrag house with tennis court and swimming pool on a double block on the waterfront for $11.6 million.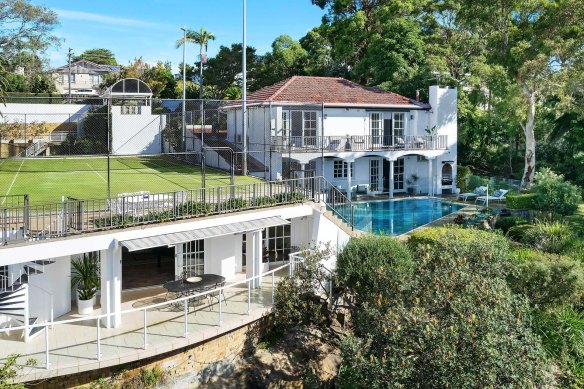 The couple are currently building a two-storey residence with a swimming pool in the double block next door, and in which they no doubt intend to live without the fear of living next door to someone else's remodel.
Collecting the plot of what is now a total of 2900 square meters was not cheap. Atlas' Michael Coombs started with a $9 million to $9.9 million guide, but with 14 contracts out, the Gardos family was forced to dig deep to secure it the day before the auction.
The Salteri family co-founded Transfield with the Belgiorno-Nettis family in 1956, before the company was split and de Salteris took over the defense contracts to Tenix. Tenix Defense was sold to BAE Systems in 2008 for $775 million, and the rest of the company's assets were sold to Downer EDI in 2014 for $300 million.
The Salteri family already laid claim to the upland suburb of Castlecrag, which happened in 2015 when brother Paul Salteri, the former chairman of Tenix, sold the nearby Penhallow estate for $12.8 million.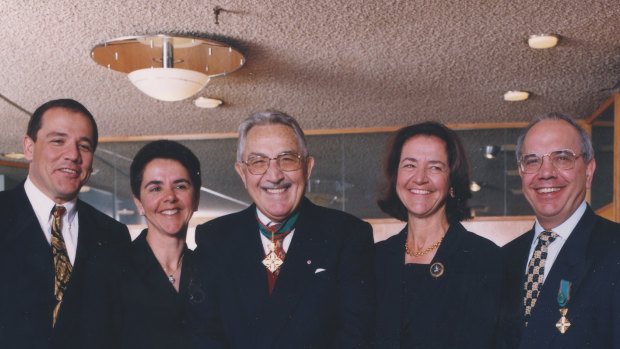 Sister Mary Shaw is still around. She bought two waterfront homes in the mid-1980s, demolished one to make way for a tennis court, and bought a third home next door in 2003 for $4.3 million.
Shaw and her husband Alexander bought again locally from neurologist and Rhodes scholar Professor John Watson, paying $4.075 million.