The World Health Organization on Tuesday asked people for help in proposing new names for monkeypox to alleviate the stigma associated with the current name for the rapidly spreading disease.
For weeks, the United Nations expressed concern over the name of the disease that hit the world stage in May.
Experts warn that the current name could stigmatize the monkeys that play a minor role in its distribution, on the one hand, and the continent of Africa with which these animals are often associated, on the other.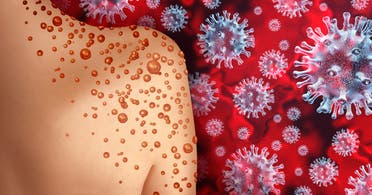 expressive
In Brazil, for example, there have been recent cases of people attacking monkeys for fear of disease.
"Monkeypox got its name before current proper naming practice," WHO spokeswoman Fadila Shuaib told reporters in Geneva. She added: "We really want to find a name that has no stigma," noting that the field of consultations is currently accessible to everyone through a website affiliated with the World Health Organization.
The term monkeypox was used when this virus was discovered in monkeys in a laboratory in Denmark in 1958, but it was also discovered in other types of animals, especially rodents. The first human infection was recorded in 1970 in the Democratic Republic of the Congo.
But in May, the disease began to spread rapidly around the world. The disease causes fever and muscle aches.
More than 31,000 confirmed cases have been registered worldwide since the beginning of 2022, and 12 of them have died, according to the World Health Organization, which announced its highest level of alert on July 23, an international public health emergency, to fight against aggravate the disease.
Although the virus can be transmitted from animals to humans, WHO experts emphasize that the recent spread is caused by physical contact between people.
And the organization announced last week that a group of experts met and agreed to adopt new names for the monkeypox virus mutants.