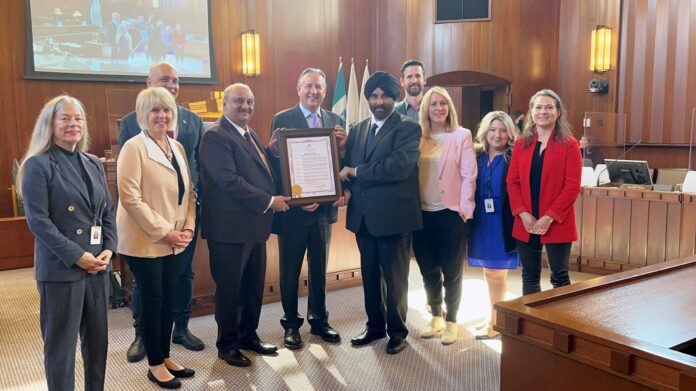 THE The City of Vancouver has declared May 23, 2022 as "Komagata Maru Day of Remembrance".
On Tuesday, the Vancouver City Council invited brothers Raj Singh Toor and Jaswinder Toor of the descendants of the Komagata Maru to read and present the proclamation to them.
The proclamation notes that "2022 will mark the 108th anniversary of the Komagata Maru Incident, a dark chapter in Canadian history where a ship carrying 376 British subjects from India, including 340 Sikhs, 24 Muslims and 12 Hindus, arrived on May 23, 1914. Vancouver's Burrard Inlet arrived, seeking entry into Canada with the hope of a brighter future."
It points out that on June 29, 1914, the Vancouver City Council supported Canada's "racist and discriminatory laws" by passing a resolution saying it was "invariably against the admission of Hindus and other Asian races into this country."
The proclamation states that "on July 23, 1914, the Komagata Maru was forced to sail back to India, where those on board were labeled political disruptors and 19 passengers were shot dead by British Indian troops, many were wounded and many were jailed. for years."
It notes that "on May 23, 2021, the Vancouver City Council officially apologized to the victims, their descendants and all concerned for the June 29, 1914 resolution of the Vancouver City Council and the cruel effects it had on those affected and families."
Vancouver Mayor Kennedy Stewart has declared May 23, 2022, "Komagata Maru Memorial Day" on behalf of the Council.
The City of Vancouver will also illuminate the Vancouver City Hall and Burrard Bridge in orange on Monday, May 23.