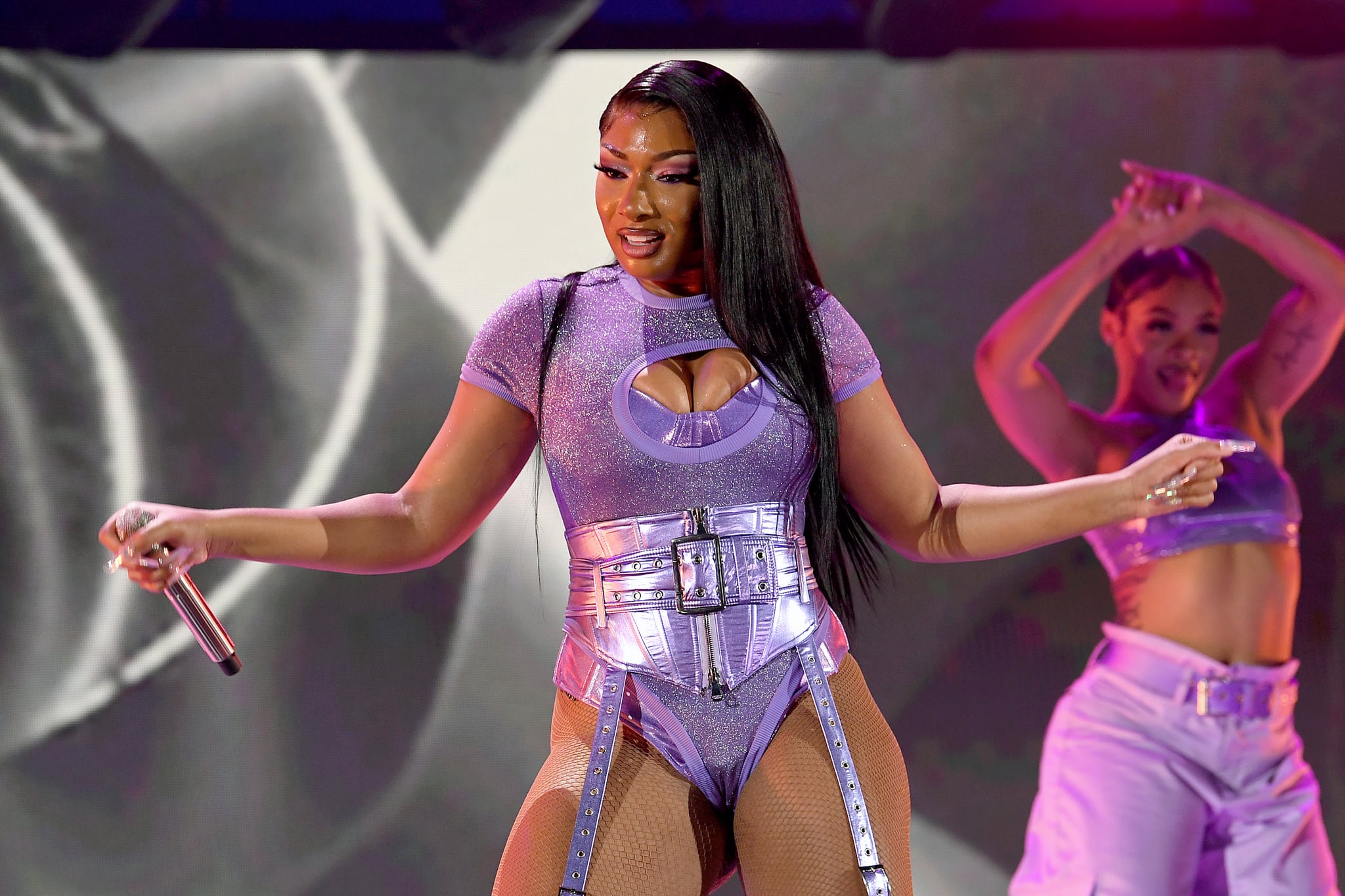 If Mariah Carey is the Queen of Christmas, Megan Thee Stallion is the mayor of Halloween Town. On October 1, the "Hot Girl Summer" rapper welcomed into the spooky season by dropping a jack-o'-lantern on her head for an impromptu photo shoot. Megan shared a carousel of four jack-o'-lantern photos on her grid, and the photos are a whole October mood.
The rapper's first photo shows her sipping what looks like a mimosa (or other orange juice cocktail/mocktail) while sitting on her couch in her pajamas and reading a book about the rustic Scandinavian style. The cozy atmosphere that comes from the picture is really next level. In the next two photos, Megan seemingly welcomes the haunted season into her home as she poses in front of the front door before finally sitting back on her couch. (Her location for the photos? Halloween town.)
Megan's love for all things Halloween is nothing new. She first posed with a jack-o'-lantern on her head in October 2021. In a since-deleted Instagram post, the "Sweetest Pie" singer wore an all-black outfit, a pumpkin on her head, and her "hot girl." '. "chain to ring in the creepiest month. But where last year's photos were all about the glamour, this year Megan is leaning towards the cozy side of fall – which many of her fans are sure to identify with.
As awesome as her jack-o'-lantern photoshoot is, her Instagram post is probably just the start of Megan's Halloween 2022 content. Last year, she managed to squeeze in 10 Halloween-themed manicures before the month ended, and she put together a gorgeous fairy costume. Get ready, everyone, because "Hot Girl Halloween" has only just begun.