Thousands of
New South Wales
teachers resigned today in a bid to improve wages and working conditions.
The 24-hour teachers' strike this morning has seen swarms of people march through Sydney's CBD, from Hyde Park to Parliament House on Macquarie Street, in protest at an annual wage increase of more than 2.5 percent.
The rally demanded a wage increase of 5 to 7.5 percent and additional scheduling time for classes.
Members of the Teachers' Federation rejected an 11-hour offer from the government hinting at more pay and decided instead to go ahead with the strike.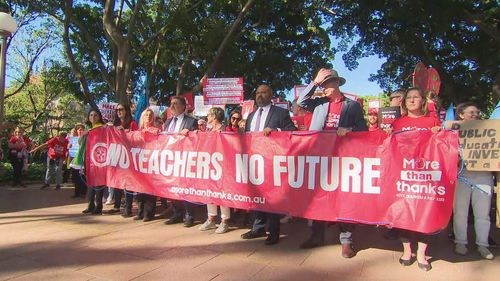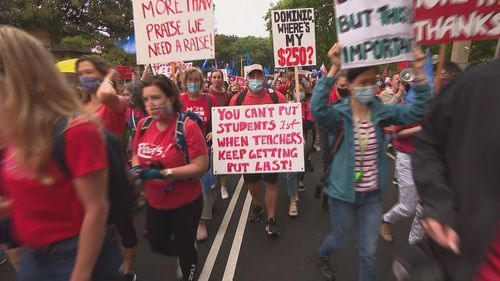 President Angelo Gavrielatos said the situation has become "unsustainable".
"More than 70 percent of teachers report that they are considering options other than teaching," Mr. Gavrielatos said.
The state's Ministry of Education has declared 209 schools "not operational" and parents have been asked to keep the children at home because of the strike.
NSW Education Secretary Sarah Mitchell said:
Today
the decision for teachers to go ahead with the strike was disappointing and she shared parents' concerns about what it would do to students and families.
"It's really frustrating. The last thing I want to see is disruption to students and families," Ms. Mitchell told Today.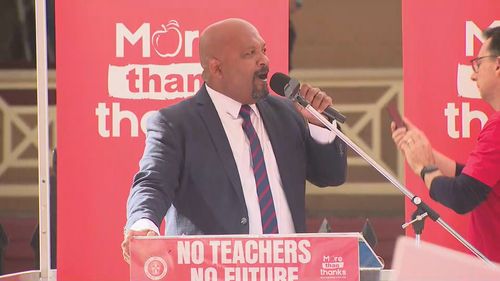 Ms Mitchell said the state government continues to negotiate with the NSW Teachers Federation and has been doing so for months, but industrial action will not yield the desired result.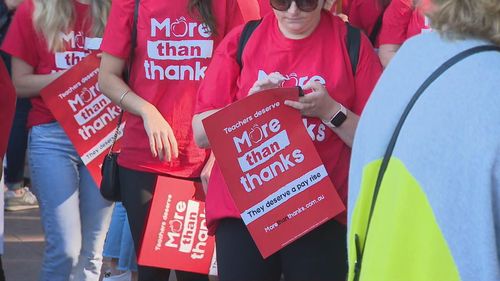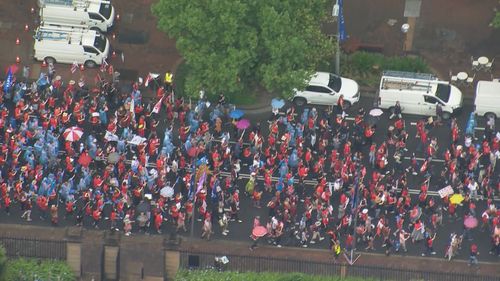 Unions of several key workers, including paramedics, nurses and teachers, have staged rolling strikes this year in a campaign against the state's wage cap, which limits annual wage increases to 2.5 percent.
While pressured over the cap, Perrottet has repeatedly said he is trying to balance the budget.
Yesterday Labor criticized what it calls "hypocrisy" from Prime Minister
Dominic Perrottet
with top government advisers eligible for a large raise.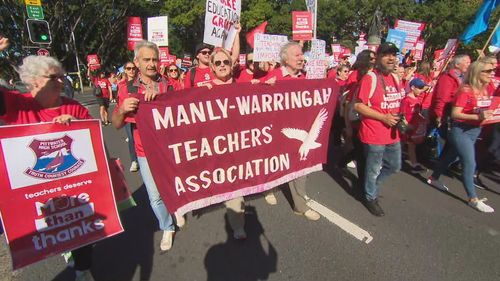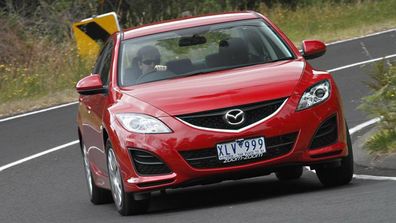 IN PHOTOS: Recalled Items You Should No Longer Have
An industrial relations committee hearing that would have seen a 2.04% pay increase for teachers this year has been postponed until after the budget, to give the prime minister a chance to review his pay policy.
"I can't promise you that the decision we land on will remove the concerns and problems of the teachers' federation," Perrottet said.