Miloš Degenek believes in three things: family, the Socceroos and God.
Well, two gods.
The first god is the maker of heaven and earth, water and light, land and sea, night and day. The second god, to use a phrase from Bill Shankly, is the creator of something more important than all that.
But in this lifetime, there is only one maker Degenek will face, and that will be AEDT on Sunday when Australia take on Lionel Messi and Argentina for a spot in the quarter-finals of the World Cup.
The two countries have faced each other seven times since their first meeting in 1988, the first and only time the plucky Australians have beaten the South American giants.
Their most recent clash was in 2007 when the last "Golden Generation" of the Socceroos narrowly lost 1-0.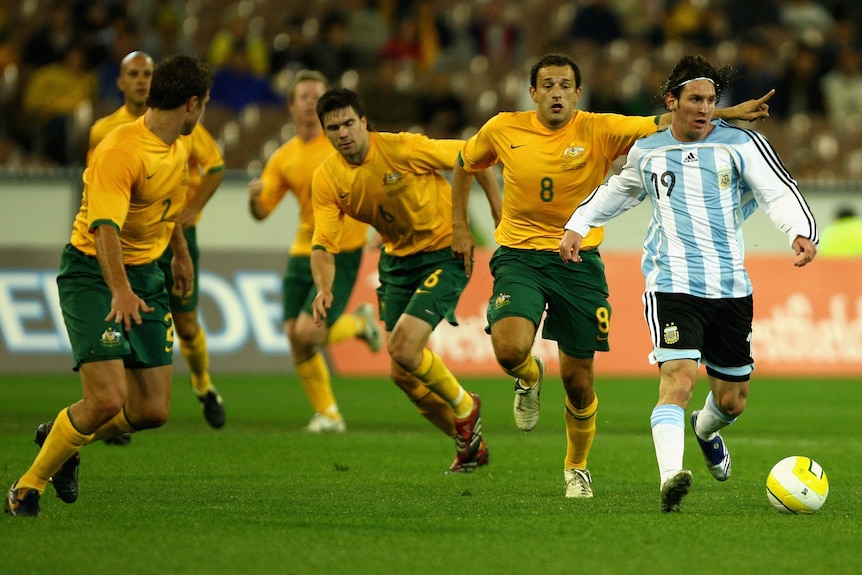 A 20-year-old Messi played the full 90 minutes that day, but did not find the back of the net.
However, history has a way of coming back, and there is a creeping sense of return for Australia at this World Cup.
It's almost the same number of years since the Socceroos last made it to the Round of 16, and they're doing it with a team that included head coach Graham Arnold – who played against Argentina five times, including twice at the 1994 World Cup. – has called "the new Golden Generation", which has ripped them out of the long shadow of that side of 2006.
However, the last time Arnold played against Argentina as a player, God had a slightly different name.
"If I go back to 1993, it's very similar," said Arnold.
"They had Diego Maradona, now they have Lionel Messi.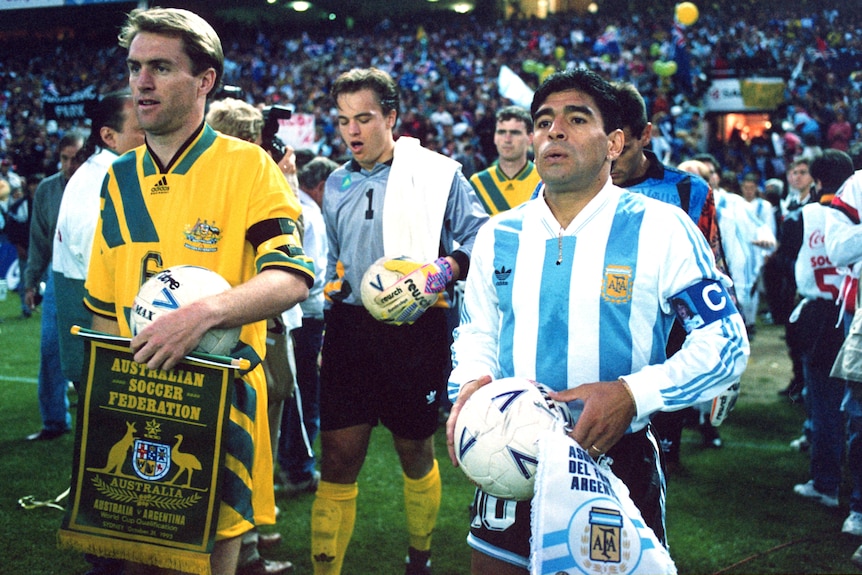 "We drew 1-1 in Sydney and lost 1-0 in Buenos Aires. We are not going to Buenos Aires this time. We have our fans here and it will be an even feeling."
"It's a special memory and will be for the future, but for me it's the full focus to keep the energy of the players good and the belief is there."
Degenek is a man of faith and there is only one god whom he respects and fears. But it's not the one fighting for this World Cup, which at age 35 will almost certainly be his last.
"I've always loved Messi and I think he's the best to ever play the game," said Degenek.
"[But] it is no honor to play against him, because he is only human, like all of us.
"It's an honor to be in a round of 16 of a World Cup, that's an honor in itself. Whether we played Argentina or Poland, it would still have been an honor."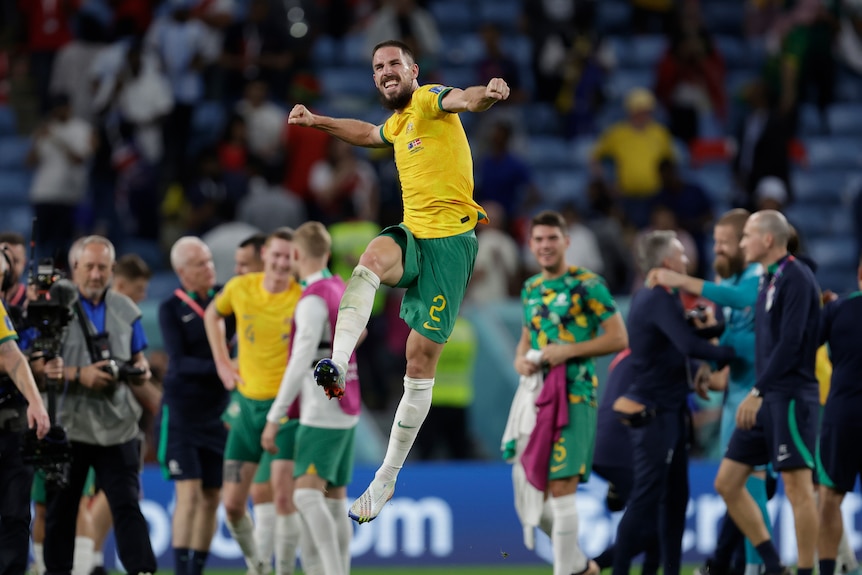 "Apart from that, it's 11 against 11. There are not 11 Messis, there is one.
"We know their team: it's full of stars. Even [Paulo] Dybala sits on the couch, [Lautaro] Martinez comes off the bench. It is a team that is impeccable."
If the Socceroos want to not only match history, but surpass it, they must stop one of the most irrepressible footballers the world has ever seen; a national talisman, a Barcelona legend, a seven-time Ballon D'Or winner. So how exactly is this boisterous bunch of Australians planning to do it?
Well, we all know the motto by now.